The genuine article



While the word 'KeepCup' is now often used in reference to reusable cups as a category, KeepCup is our name and trademark, registered globally since 2009. 'KeepCup' should only be used in reference to our business and our products.
Design and product development take time. From design development and styling to prototyping, engineering, tooling set-up, material testing, production sampling and user-testing, all KeepCup products are the result of year on year work to ensure continued high standards and quality manufacture.
It's important to us that when you see and buy a KeepCup, it really is one of our products.
Genuine competitors provide great alternative reusable solutions, but low quality, poorly engineered knock offs undermine the reuse movement. If your reusable cup sits in the cupboard unused or goes in the bin it's part of the problem, not the solution.
How can you tell?
You'll know when you have a genuine KeepCup on your hands by the way we apply our brand marks, and the quality of our materials and packaging. Poor quality is an indicator of a knock off.
Genuine KeepCup's have:
Our iconic silhouette: The KeepCup silhouette is trademarked and uniquely our own. The KeepCup silhouette is on the base of every cup as well as the plug and band.

The iconic lid shape and rotating plug mechanism.

Each part stamped with the material reference numbers.

Internal volume displayed on the cups.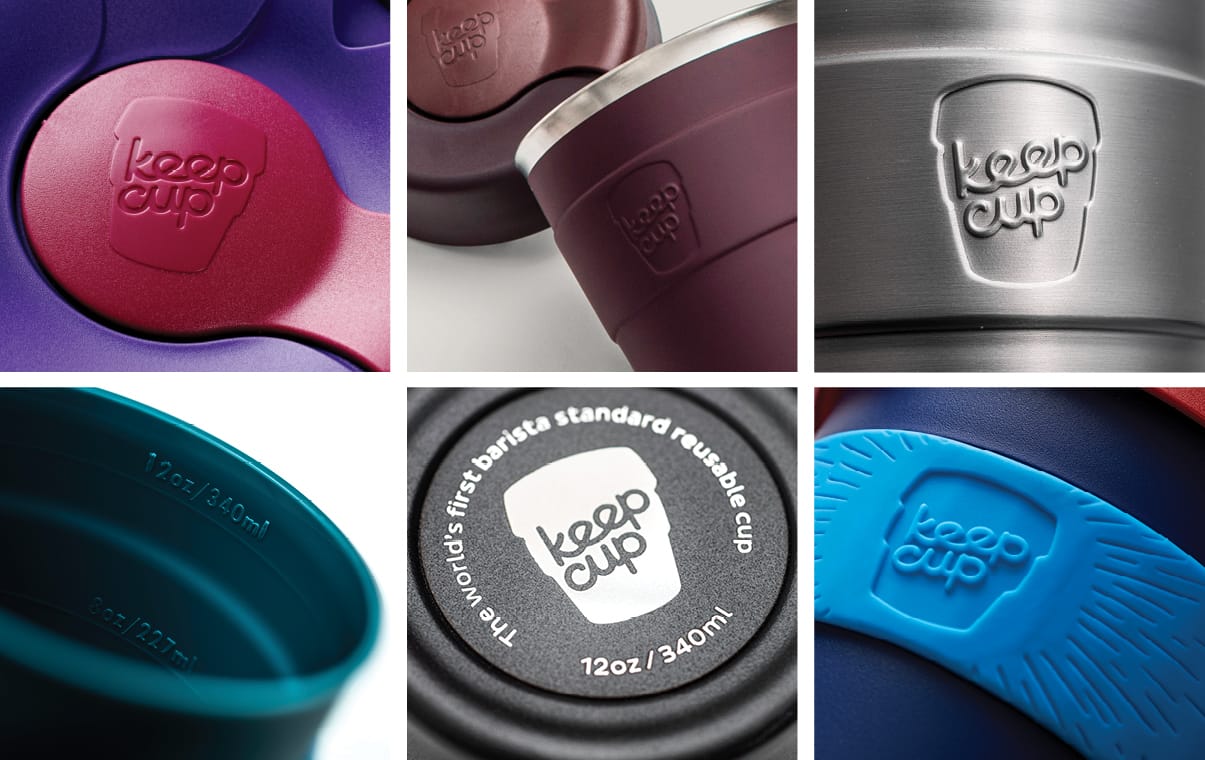 Found a fake?
Our products are globally design registered and patent protected, and we enforce our intellectual property rights. If you find something, let us know. Contact info@keepcup.com