KeepCup Helix: The formula for great design
Oct 20, 2022
4 min(s) read
Design and sustainability are inextricably linked at KeepCup, and where one goes the other follows. And while we started with coffee, we realise that behaviour change is required well beyond the coffee drinking moment. So, our new twist fit Helix range was designed to reduce not just single-use coffee cups but also water bottles and cups for frappés, bubble tea, smoothies – and everything else we sip – with an innovative new product design.
Like everything we've done before, it couldn't just look good (even though it does that too); Helix needed to work for baristas and the hospitality legends who'll be handling it. It needed to feel good in your hand and be engineered for drinking pleasure. And we knew, if Helix was going to be picked from the shelf and actually used regularly, it also needed to be fully sealed and a cinch to clean. That's the only way you'll use it again and again.
Turning modularity up to 11
What made KeepCup the gold standard was its modularity. So, with Helix, we've turned it up to 11. KeepCup Helix is a modular, twist fit system that lets you twist together your favourite new KeepCup into a classic bottle, or a thermal flask, for whatever drink is on the menu. Packing some iced tea for a picnic? Screw the Thermal cup and bottle lid together. Or if you're heading into winter – time for something warm instead. Turn your thermal flask into an insulated KeepCup, by simply twisting off the bottle lid and the cup sipper lid back on. You can rest assured your hot chocolate will stay extra warm for longer.
If reuse is going to be a daily habit – which has been our goal since the beginning – we know your KeepCup needs to fit the way you drink and live, not the other way round. Whether it's carrying a water bottle on a hike or sipping coffee on a daily commute, KeepCup Helix has the formula. The dual plug mechanism offers that extra assurance your experience will be splash free.
The design process
According to KeepCup's Innovation Manager, Lou Dyer, the design process starts with trying to solve a problem, deliver on an unmet need or resolve a pain point for customers on their reuse journey. "With our new range, it began with trying to deliver a more robust modular solution that would allow you to travel light."
Lou comes from a café background and knows that buy-in from the people behind the counter is vital to the success of a new product. That's how the Helix manages to be next-level modular and hold all manner of drinks, while still fitting under standard coffee machines and group heads. "It begins with how it gets filled, who's filling it and how it will be enjoyed."
That last part is key. Attention to detail was paid to that all-important drinking pleasure, and that covers everything from the surface where the KeepCup meets your lips, to the way liquid flows out of it.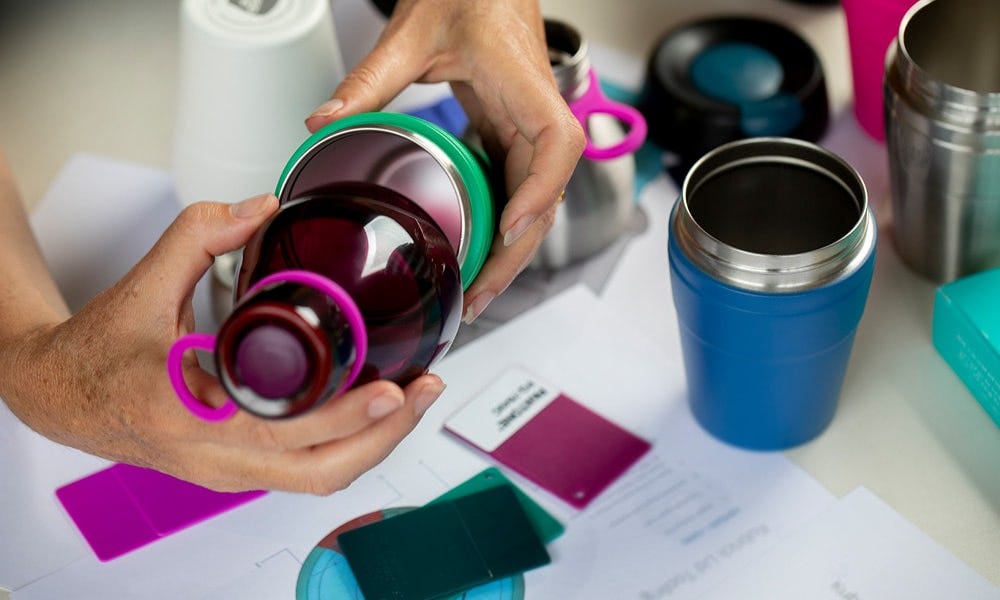 Behind the scenes on the development of KeepCup Helix range.
KeepCup Helix has already won an Australian Good Design Award in recognition of its outstanding design and innovation, picking up the gong in the Product Design category. The Awards celebrate the best new products or services from around the world that demonstrate excellence in professional design and highlight the impact a design-led approach has on business success and social and environmental outcomes.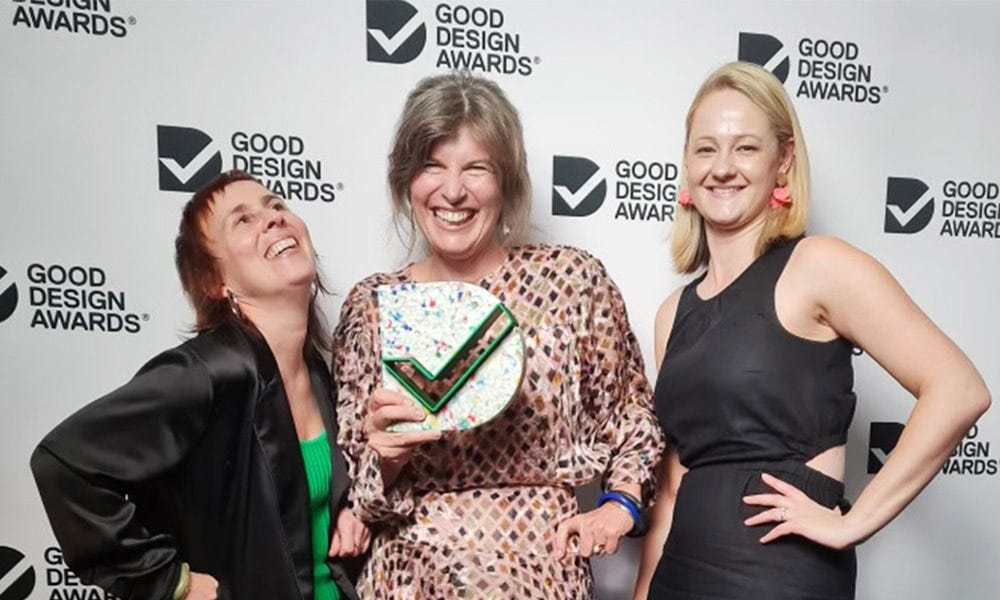 Lou Dyer (KeepCup's Innovation Manager), Abigail Forsyth (KeepCup's Co-founder and Managing Director) and Kate Bednarz (Senior Project Leader at Cobalt) at the Good Design Awards 2022.
Keeping things small
While KeepCup Helix can be twisted together in new combinations, it was made as all our products are: with as few components as possible, and with custom tooling that minimises waste during the production process. "We work with packaging specialists to minimise packaging all the way through the supply chain," says Lou. "We are always iterating to reduce impact and improve longevity and user experience."
Just as cafes understand the importance of its community, we like to engage suppliers to manufacture locally wherever we find the opportunity. It keeps supply chains small, reduces last mile delivery and avoids a reliance on mega-factories to do everything we need. We use local plastic parts and packaging, and employ people close to home – all over the world – to assemble, pick and pack our products for customers.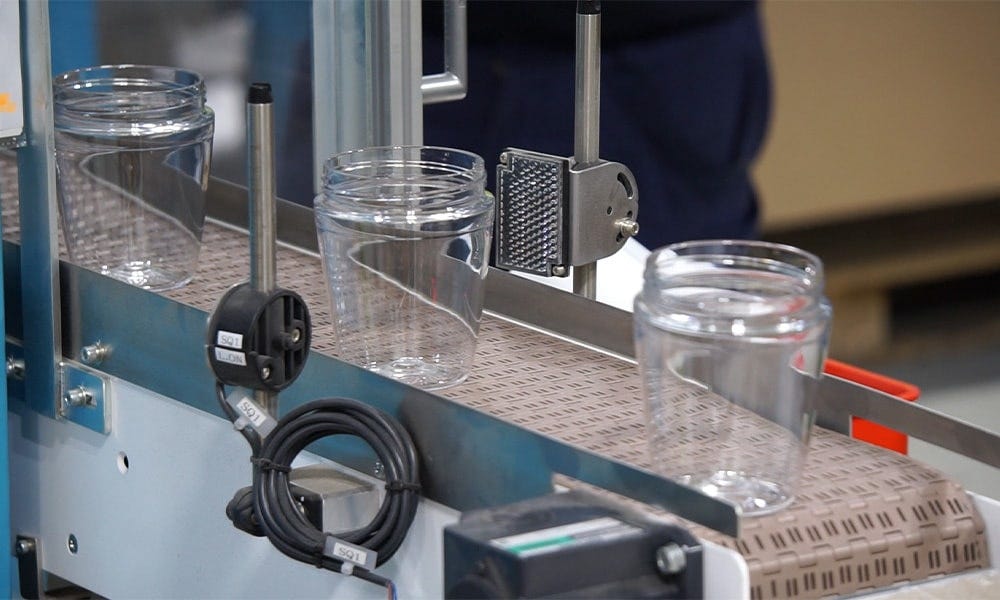 Local, Australian manufacture of KeepCup Helix Original cups.
"We believe that good design is one of the most important considerations in the circular economy," adds Lou.
With KeepCup Helix, we have not only eliminated unnecessary raw material from the system, we are also offering more opportunities to reuse the product through the day.
So behind every fun – and functional – new product, every vibrant colourway that lets you express yourself as you order a latte, and every barista who gives you that nod of approval as you pass your KeepCup over the counter is an ethos that is grounded in good design; a pleasurable drinking experience; an ethical and local supply chain.